The Artistry
DESIGN PHILOSOPHY
Design commences with an internal dialogue, drawing on a myriad of human emotions, enveloping the collections with truth and expression. The first form of expression comes from Sally's unique poetic storytelling, later evolving into sketches that will become adored pieces.
COUNTERING PRE-CONCEIVED NOTIONS OF HOW JEWELRY SHOULD BE VALUED, CATEGORISED OR CONTRIVED, SALLY IS AN ARTIST; PREFERRING TO EXPRESS HER DESIGN ACROSS ALL REALMS AND MEDIUMS WITH A DEEPLY SUSTAINABLE ETHOS.
She draws upon the inherent design process of couture jewelry, paying homage to a 'slow' form of expression and adornment; themed with anti-mass consciousness and sustainable materiality.
Her designs are inspired by environmental evolution, not led by trend; purpose driven to be worn to occasion, sentiment or self expression. Reflective of contrast, irregularity and shade, her pieces are expressed emotively – working outside the boundaries of a particular genre, yet maintaining a signature aesthetic that provokes expectation and boldly captivates.
Creating pieces that are treasured forever, 'of the earth' as well as 'from the hands of a human', Sally uses ethically sourced precious and semi-precious stones, man-made gemstones and recycled metals. Her selection of material reflects her persistence to pioneer; honouring with stones that empower – inciting an intrinsic soul connection.
Fine craftsmanship and exquisite detailing no longer have to bear the inflated commercial price tag. The once-exclusive domain of fine jewellery now demands gifted artisans and sustainable material choices without sacrificing design edge.
THE EVOLUTION IS HERE.

We're all responsible for our purchase decisions. The movement I seek is for my clientele to know the real story emotionally and value that connection. In doing so, they become part of an exclusive yet inclusive group. Connecting to the moment jewelry was birthed, its impact, the memories it holds, the memories it will create, and the transformation it inspires.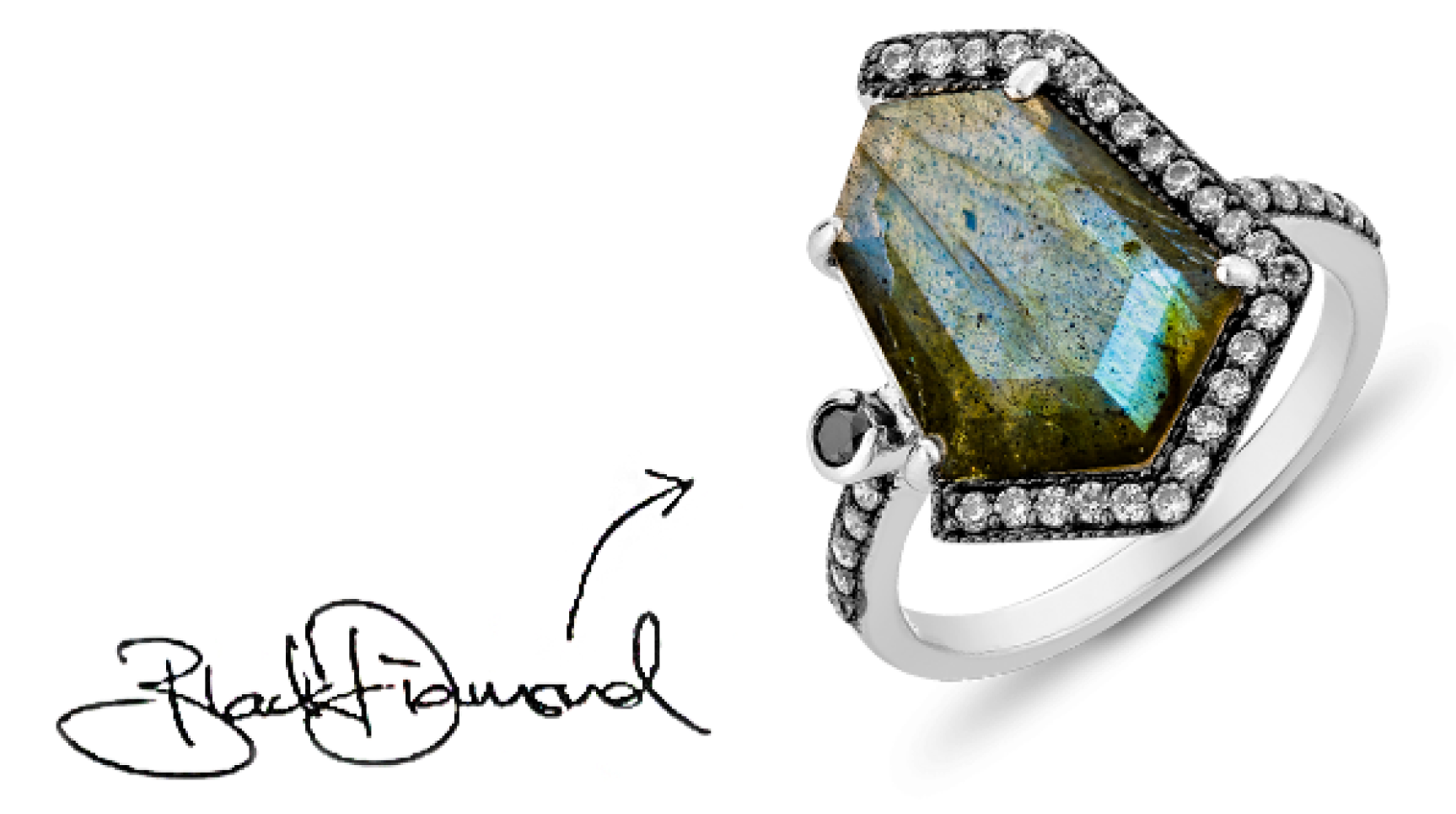 Sustainably Sourced & Developed

Artisanal & Ancestral Craftsmanship

Exquisite Hand Detailing

Alluring yet Attainable

Seductive & Bold, Redefining Mystique
WELCOME TO THE NEW WORLD OF CONSCIOUS MODERN LUXURY.
There is beauty in defying trends in a saturated world thirsty for uniqueness, which is at the core of Sally's signature Black Diamond value chain. It's an investment piece – not in the traditional sense that fine jewelry claims, but an investment in the woman who wears it, an investment in her conscience and raw expression with a quality that outlasts the seasons of its counterparts. It's a piece that is collected and treasured and will maintain its presence for years to come.
Irreversible environmental damage due to poor planning and weak industry regulation severely damages our land and water. In extreme cases, diamond mining can cause entire ecosystems to collapse, forcing communities to relocate. This is a conversation we need to have and a truth that needs to be broadcasted. The innovation Sally drives comes from the heart but is also a necessity. Global market dynamics must change. Her designs carry a single Black Diamond not only for their aesthetic and incredible beauty but for the message of impact they have.
She intentionally sources non-commercial natural diamonds deemed unworthy to megabrand giants. And using the HPHT method (high pressure, high temperature) that replicates the natural process in which a diamond is created below the earth's crust turns them black. SALLY SKOUFIS is proud to contribute 100% of the value from her signature Black Diamond accent back to the environment and communities that the capitalist model has destroyed. Moreover, her white diamonds are man-made and hand cut — beautifully indistinguishable and identical to mined diamonds, but without social and environmental destruction.
My design signature to embed a single Black Diamond and incorporate conscious materials as a mark of time, enviromental necessity, and a provocative symbol of change.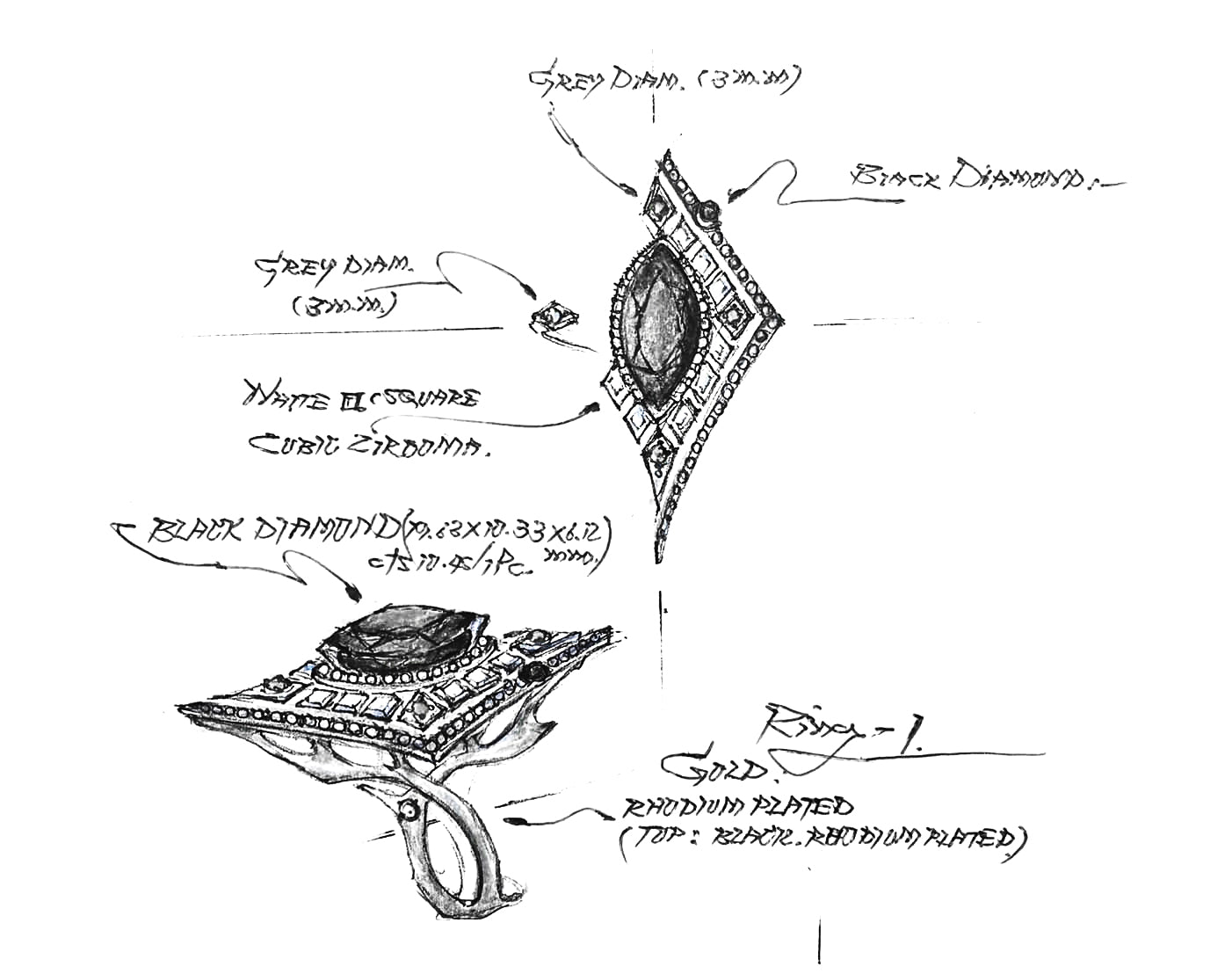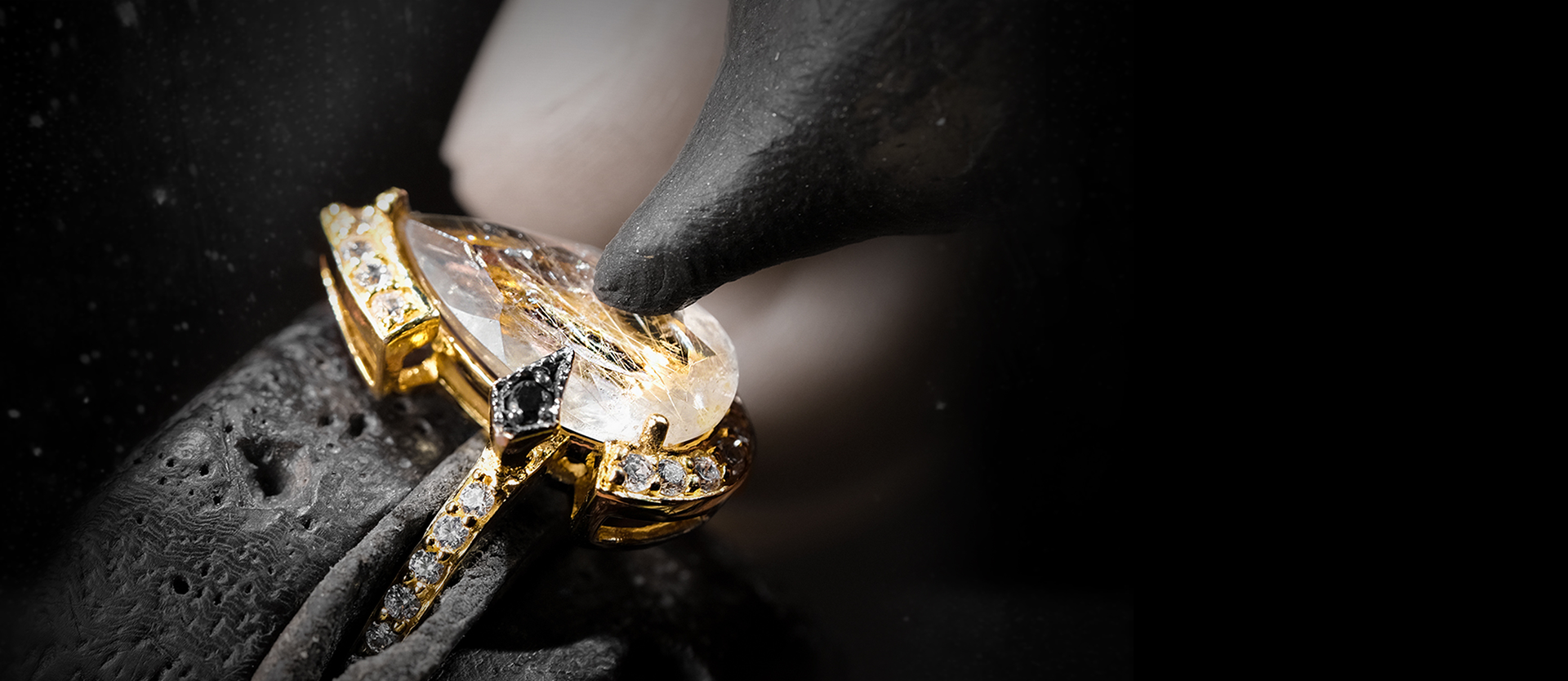 Excellence For Creation
AT THE STUDIO
Blending the old world with the new, each piece is produced by highly skilled craftsmen and women in Thailand, the birthplace of stone setting artistry dating 400BC.
At the studio, the skilful hands of our stone cutters, setters and polishers can devote more than 50 hours on a custom finish. The art of final sculpting in a solid silver base metal with 18k vermeil, stone-setting and hand polishing employs a variety of techniques which the jeweller repeatedly carries out until the unique character and brilliance of each piece is ready for its final reveal.
Working with local artisans is part of Sally's commitment to preserve their age-old techniques in fine jewelry making and fuel the strength of their livelihood. Each artisan is a master in their own intricate craft; using expertise passed down over generations.
Accelerating the canvas of female individuality through adornment, each SALLY SKOUFIS original jewelry piece is a marker of time, capturing the soul of its wearer while honouring the vision of the designer, integrity of the gemstones preserved from rare earth and the fine craftsmen who made it.

Every original jewelry piece we make is a marker of time, capturing the soul of its wearer while sharing my vision, the integrity of the gemstone and the fine craftsmen who lovingly hand made it.
FREE GLOBAL EXPRESS SHIPPING
All Carbon Neutral
IMPACT
Advocate & Philanthropy for Environmental Sustainability
AFTERPAY
Offered in AUS, NZ, UK and CA