The Artist
SALLY SKOUFIS
SALLY IS DRIVEN BY A PURPOSE OF HONOUR – FOR THE COLLECTIVE FOR WHICH HER ART IS CREATED, AND THE EARTH UPON WHICH WE WALK.
FOUNDED BY ARTIST & JEWELRY DESIGNER, SALLY'S LIFE WORK SPEAKS TO THE BOLD, AUTHORITATIVE PURPOSE DRIVEN COLLECTIVE, ON A JOURNEY OF SELF-DISCOVERY, AND A COMMITMENT TO HELPING COMBAT THE CLIMATE EMERGENCY.
Sally's designs are inspired by environmental evolution, not led by trend; purpose driven to be worn to occasion, sentiment or self-expression. Her pieces are expressed emotively – working outside the boundaries of a particular genre yet maintaining a signature aesthetic that provokes expectation and boldly captivates.
Creating pieces that are treasured forever, 'of the earth' as well as 'from the hands of a human', honoring with stones that empower, Sally's design signature is to embed a single Black Diamond and incorporate conscious materials as a mark of time, environmental necessity, and a provocative symbol of change.
Sally Skoufis is intent on innovating sustainable industry practices and expresses her designs across all material mediums – a combination of fine, semi-precious, recycled and man-made. Her work provides a provocative invitation to be drawn into greater meaning that sits behind the beauty and mystique of the materiality. In each piece lies the seed of a conversation concerning the future of the earth – a poignant reminder of its fragility, the duality of nature, the strength of its life force and its ability to prevail amidst its compromised state.

I've always been captivated by the essence and emotion of women and their ability to transform through jewelry that empowers. With the launch of my new signature Black Diamond range, I'm able to deliver on my desire to create circularity with expression, convey meaning, and connect with a generation of clientele who were born into a world facing a climate crisis and a need to consume with a conscience. I'm incredibly honored to align my craft with human and environmental impact, to connect with a conscious collective globally, and translate an unwavering desire to pioneer and create change in how jewelry is experienced, valued and represented.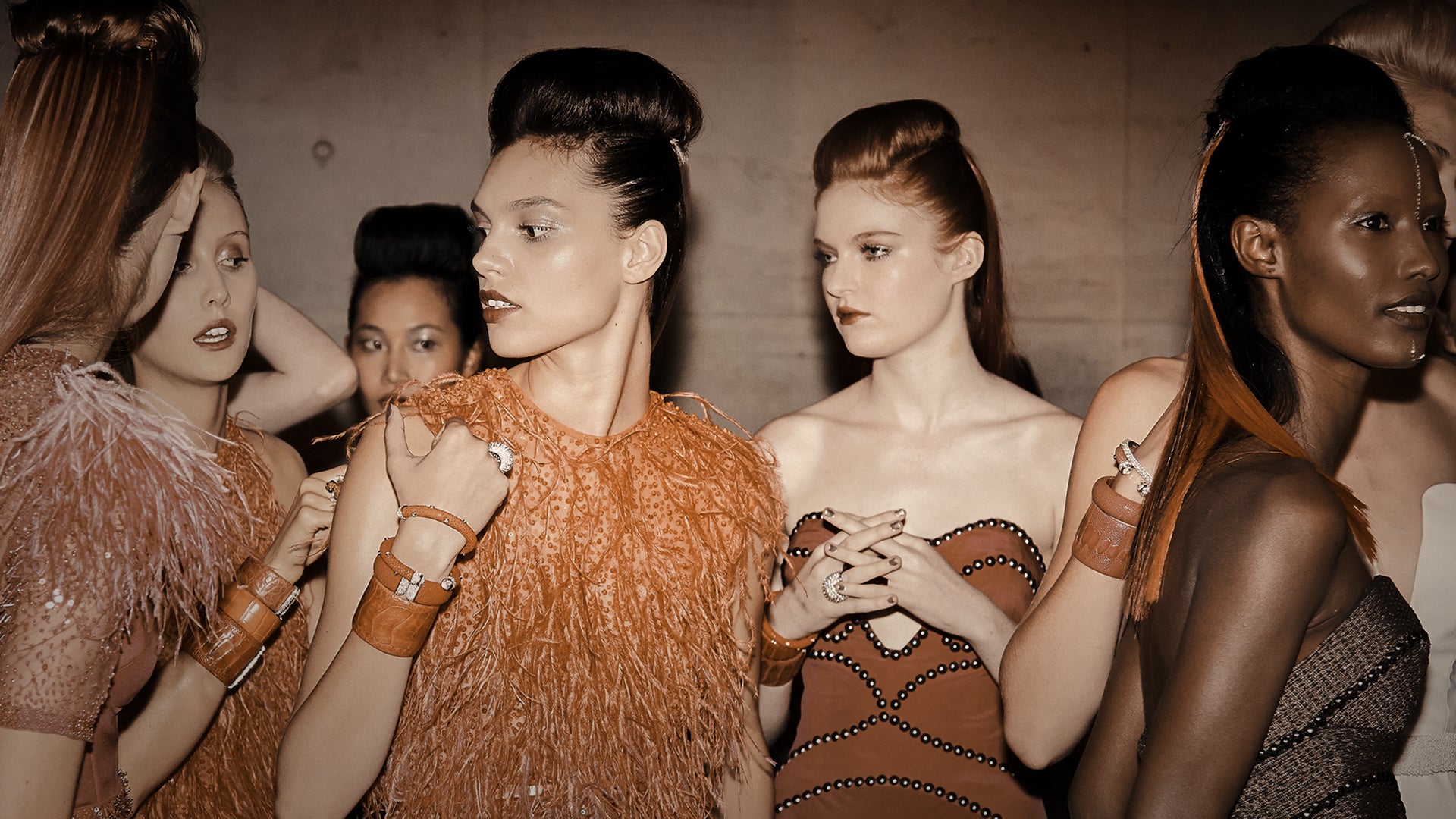 At The
STUDIO
THE HUB OF CREATIONS
An accomplished business woman, SALLY SKOUFIS nurtures her Atelier group between Sydney, Paris and Thailand; the creative hub where ideas take shape, a special space where inspiration, collaboration and the human touch bring emotion and her poetry to exacting form.
From runway and film to collaborations with A-list artists, celebrities and global tastemakers, Sally travels extensively to share her creative vision with the world. In 2011 SALLY SKOUFIS opened runway for Mercedes-Benz Fashion Week Australia 6 months after launching to industry applause; later invited to present a solo show for New York Fashion Week and a regular at Paris Fashion week has firmly elevated the brand on an international stage.

Contact Our
PR TEAM
SALLY SKOUFIS is currently stocked in over 8 countries, department store, boutique and online platforms. Frequently featured in international media publications. To learn more about the history of SALLY SKOUFIS, please contact our PR team press@sallyskoufis.com
FREE GLOBAL EXPRESS SHIPPING
All Carbon Neutral
IMPACT
Advocate & Philanthropy for Environmental Sustainability


AFTERPAY
Offered in AUS, NZ, UK and CA