CONSCIOUS
IMPACT
THE EVOLUTION IS HERE
WELCOME TO THE WORLD OF CONSCIOUS MODERN LUXURY
A natural alignment to the brand's ethos and underlying expression of conscious creativity, QUEEN BEE represents the fragile duality of life and death.
Hand crafted from semi-precious metals, enamel, and man-made gemstones, the designs mimic the species' delicate features, capturing its fluidity of movement in motion.
Scientists have estimated that globally, 1 in 6 bee species is regionally extinct and more than 40 percent are vulnerable to extinction.
Honouring the immeasurable importance of bees and the role they posses in the preservation or destruction of life, this compelling collection is designed to evoke emotion and presents a literal provocation for change.

A percentage of proceeds will be donated to the Wheen Bee Foundation, an Australian registered not-for-profit charity that promotes international awareness of the importance of bees for food security, and raises funds for research that addresses the national and global threats to bees.

It's time for a new frontier, and I'm a proud pioneer, driving change and the type of circular economy required to restore balance; my work is a mark of time, an environmental necessity, and is a provocative symbol of change.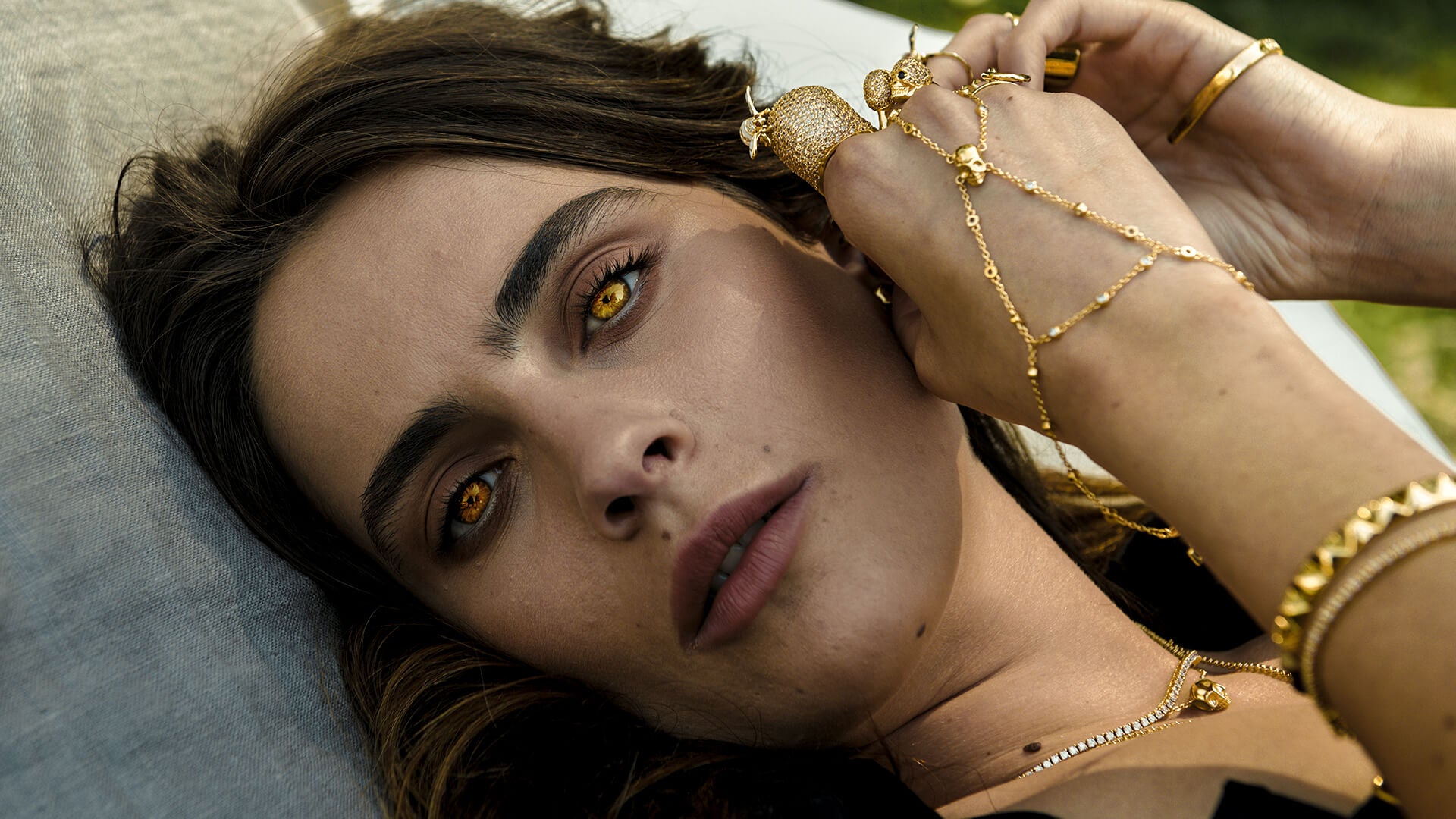 JOIN THE EVOLUTION
On a journey to sustainability and a mission to combat the climate emergency, Sally explores her craft with an opportunity to pioneer and create change.
DISCOVER